PARAGON
PARAGON COUNTER INTELLIGENCE AGENCY - A Global Firm
2010 - This page is obsolete
Please see http://leutrellosborne.weebly.com
Welcome to PARAGON:
Serving Today's Complex World from Annapolis
"Securing a better future for all of us..."
1994 - 2007 Paragon Security Agency (PSA)
SEEING THE WORLD IN A DIFFERENT LIGHT
PCIA BACKGROUND: Leutrell Osborne founded PCIA after retirement from the Federal Government. He serves as inspiration leader and Chief Security Planner for the firm, enabling PCIA to develop client projects consisting of system and process improvement and focused marketing to both private sector clients and the Federal Government.
As a veteran Counter Intelligence Officer employed by CIA for 27 years, he also possesses significant counter terrorist and business skills useful in leading PCIA. Supported by his capable staff, Mr. Osborne also uses his core competencies in information assurance (IA) and business counter measures in harmony with PCIA projects and tasks. Mr. Osborne structures strong leadership, mentoring and consulting services for PCIA providing safety, health and security services for helping clients counter adversary threats, even terrorism.
Easier Solutions for Complex Problems
PSA SCOPE:
BEFORE TIME RUNS OUT...
"Securing a better future for all of us...from the inside out."
Risk Assessment to Damage Control
Protecting your information is as important as protecting your personnel. Guard it from the inside out.
PSA PURPOSE:
Systems transformation, counter measures, anti-terrorism evaluation, technology and development training, theater-wide communications operations, clandestine procedures. Incident management; protective operations. Encryption methodologies and the design of secure communications networks within a defense environment. COMSEC, INFOSEC, and SIGSEC. EMF risk assessment and reduction.
PSA ORIENTATION:
PSA seeks business in the government, domestic and international markets. Our specialty is Marketing to the Government (MTG).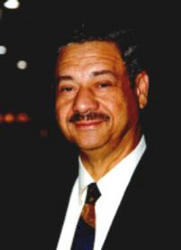 Leutrell Osborne, Founder
Leutrell M. Osborne, Sr. is a veteran of the United States Central Intelligence Agency (CIA), and widely recognized as a leading authority on national and international intelligence and security issues. He has taught political science and is a writer, panelist and commentator.
He continues to perform threat analyses for both public and private sector clients, and is considered a counter-terrorism expert. This fact was underscored after the 9/11 attacks when he was called to appear with key members of Congress to provide insight into the attacks.
http://leutrellosborne.50megs.com/
PSA MISSION STATEMENT:
PSA VISION:
PSA CONSULTANTS
June Love, Administration
Marilyn Williams-Thornton, MPA, JD, Attorney At Law
Derrick Estes, Technical
T.C. Williams, CPA, Financial
Iona Miller CHT, Blue Sky

Teri Dawn Marshall, NLP

Coco Owens, Promotions

STRATEGIC ALLIANCES
PSA Divisions
1. Finance
2. Operations
3. Administration also a department in Operations
when contracted as outsourced work.
Departments: 
1.

 

Promotion Public Relations, Branding, IIC
 

2. Events Conferences, seminars and mini celebrations
3. Health, Stress Mgt., Wellness, medical facility
4. Blue Sky Department
PSA SERVICES
The Operational Division guides the following activites:
RISK ASSESSMENT; DAMAGE CONTROL
(Individual, Family, Group, Corp, Govt.)
INFORMATION TECHNOLOGY
(Personal > Global)
FIELD SECURITY CONSULTING
(Personal > Global)
ACTION TEAMS
(Subcontractors, Consultants, Security, Couriers)
FINANCIAL CONSULTING
(Equities and Exposures)
VIRTUAL UNIVERSITY
The International Institute of Culture (IIC) performs promotion and public relations tasks.
PROMOTIONS
(Events, Conferences, Speakers, Websites)
HEALTH & WELLNESS
(Executive Coaching, Individual & Group Counseling, NLP, Stress Mgt., Anger Mgt., PTSD, Recovery, DIY Mind Control, Self-Development, Burnout)
Other Activities of PSA :
REAL ESTATE Dept.
BLUE SKY Dept. (Research & Development, Esoterics)
ADMINISTRATIVE DIVISION provides administrative support especially for professional photographers. Within this division PSA also has the editing and writing departments which work in harmony with the public relations and promotions department mentioned above.
MULTIMEDIA; PHOTOGRAPHY Dept.: These administrative support services include guidance on using services of Printroom.com http://www.printroom.com a leading provider of online storefronts, back-office business solutions, lab services and workflow software for professional photographers. Since 1999, we have been making it easy and profitable for photographers shooting sports, weddings, portraits and events to display, manage and sell their prints online. Every day, thousands of photographers trust their online business to Printroom.com and rely on Printroom.com's color-managed printing capabilities to deliver high-quality prints to their customers.
Behind the Scenes